Your Child/Ward Can Win Big in the Play Palms Children's Musical Talent Hunt!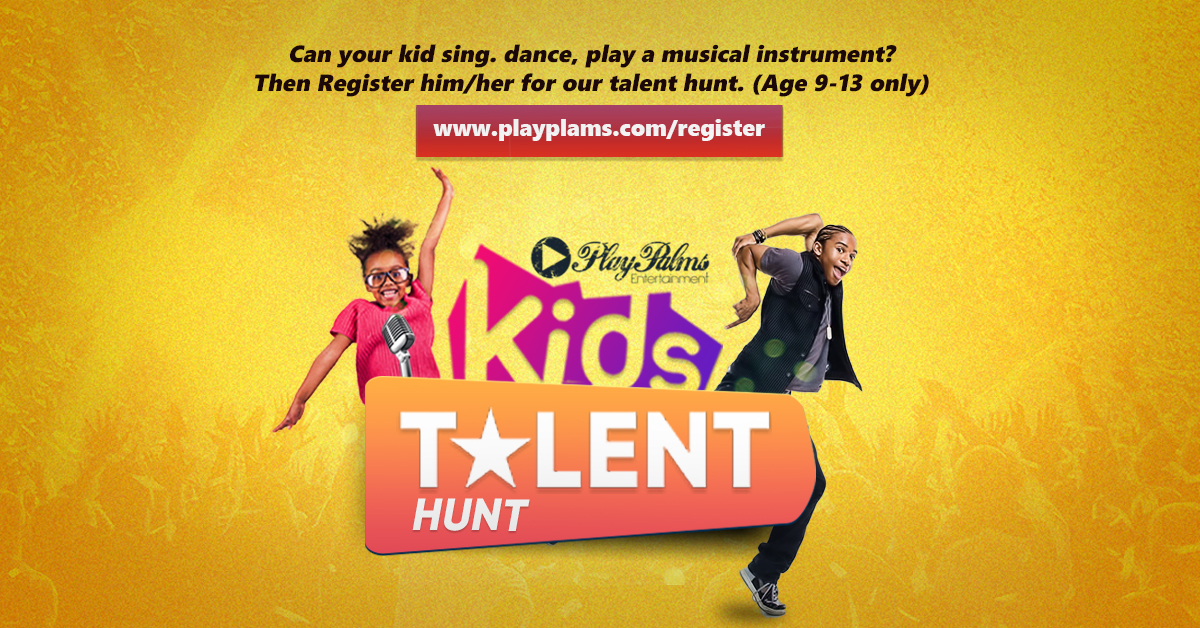 Do you have or know a Child/Ward or Children who are musically talented and highly gifted? Are you passionate about entertainment and would love to see these kids in the spotlight and on major entertainment tours and stages? Give that child the opportunity of joining the ranks of young entertainers nationwide in the Play Palms Summer Children Talent Hunt so they can stand the chance of becoming one of the very few selected young entertainers in Nigeria.
These kids not only stand the chance of getting a very promising deal with Play Palms Entertainment, the top 3 entries with the most views on our Instagram page will be awarded cash prices worth N100,000.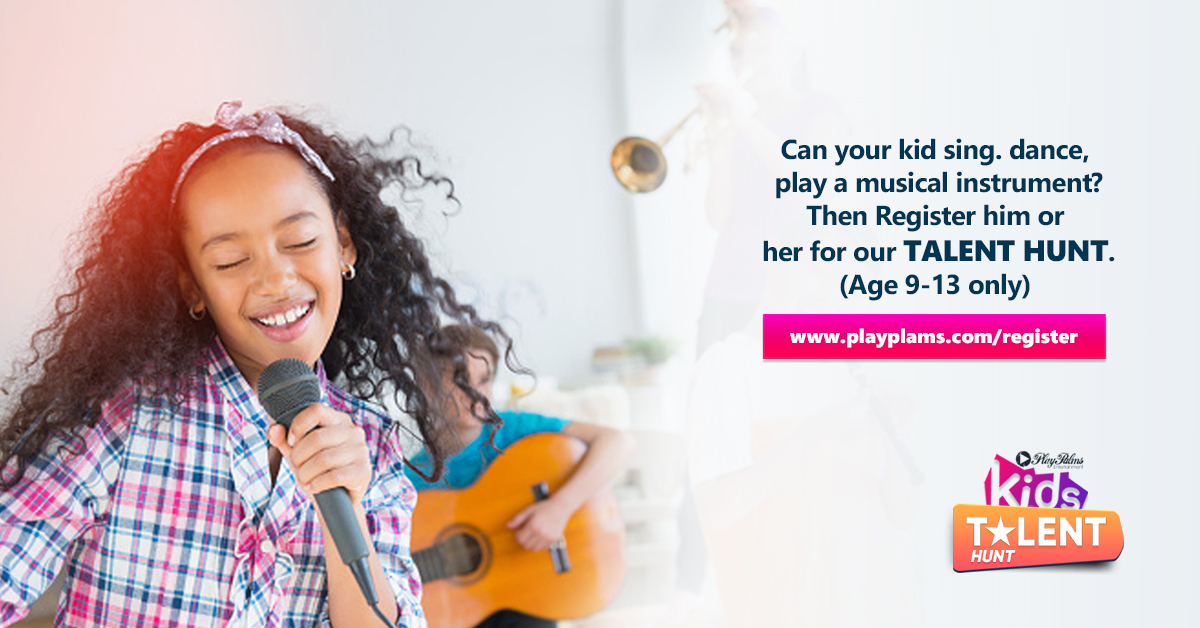 This Entertainment talent hunt is organized by the management of Play Palms Entertainment and talent agency, Elite Resources CS, to discover young talents and contribute to the development of the Music Industry. A-list Judges will be on site to identify and decide on the shortlisted talents/kids.
ENTRIES CLOSE 15TH NOVEMBER, 2016.
REGISTRATION IS FREE. PLEASE REGISTER HERE
CRITERIA FOR REGISTRATION:
♦ Child/Ward or Children must be between the ages of 9 – 13 years old.
♦ Children should be talented in areas related to Singing, Rapping, Dancing, Drumming or abilities with any music instrument.
HOW TO ENTER?
♦ Record a 30-seconds to 1-minute video of the child or ward singing, rapping, dancing or playing musical instruments.
♦ Visit our REGISTRATION PAGE and fill in your contact details, upload the video and a digital image of the ward/child/children.
♦ OR Send in audition entry to auditions@playpalms.com
♦ OR Upload your entry on Instagram & tag us via @playpalms
♦ Shortlisted entries will be contacted for a final audition in Lagos, Nigeria.
♦ The selected talents (kids) will be signed on to a multi-millionaire Naira entertainment contract with Play Palms Entertainment and join the ranks of young superstar entertainers worldwide.
WHAT ARE YOU WAITING FOR??? ENTER THAT TALENTED CHILD FOR THE PLAY PALMS SUMMER CHILDREN TALENT HUNT TODAY!
REGISTER HERE NOW
FOR MORE INFORMATION,
CALL 08102147332
VISIT WWW.PLAYPALMS.COM
MAIL US: INFO@PLAYPALMS.COM