Premiere: Puppy Pound – 24K Magic (Cover)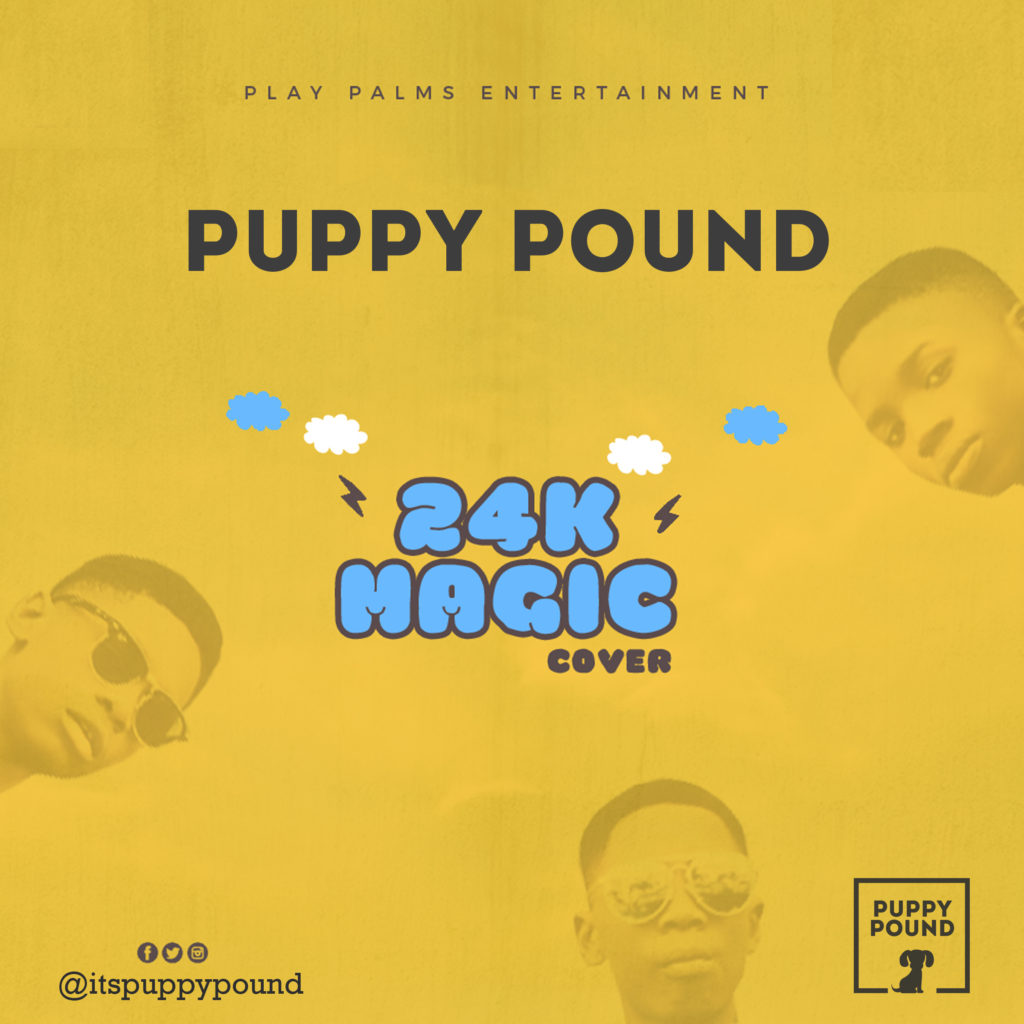 Puppy Pound – 24K Magic (Cover)
Puppy Pound is a new sizzling Nigerian trio boy band signed to Play Palms Entertainment consisting of Akolade Adegboyega (Rott), Oluwatodunni Obafemi (Bichon) and Jude Ore (Shepherd) each of whom have never previously recorded as solo artists.
A band like no other on the Nigerian music landscape, Puppy Pound boasts of bringing together three extremely talented rapper/singers/songwriters who fall within the age group of 12/13 years and have each built up a passion for music over time.
This cover of Bruno Mars' 24K Magic happens to be the first body of work from the band, as they prepare to take the world by storm with original songs lined up for release in the coming months.
Support these kids! Listen, stream and share 24K Magic as much as you can!
Download/Stream 24K Magic: 
Follow Puppy Pound on social media:
Twitter: @itspuppypound
Instagram: @itspuppypound
Facebook: @itspuppypound
You may also like...