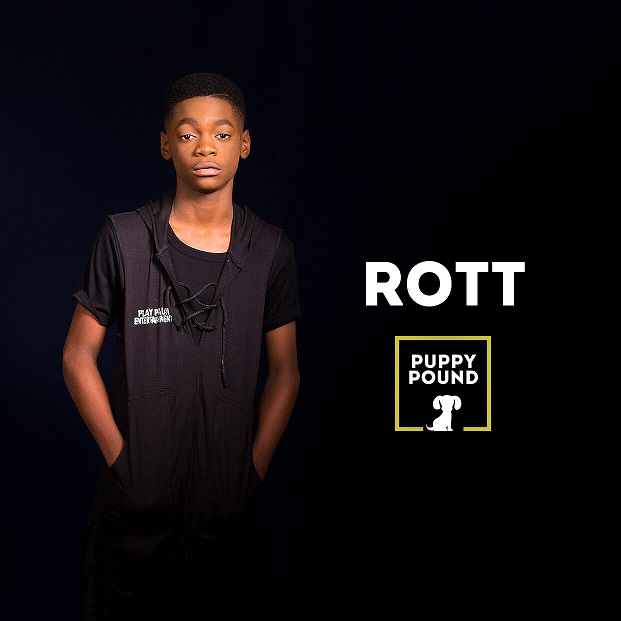 Rott, real name Akolade Adegboyega is an emerging rapper, songwriter and growing superstar born on 18th December, 2004. He hails from Ondo State in Nigeria and is currently an SS1 Science student.
Rott began rapping at an early age with the guidance of his elder brother; following his passion for rap, he signed up to audition for the PlayPalms Entertainment Kids Talent Hunt in 2016 and successfully earned himself a Record deal thereby becoming a member of Puppy Pound. Months later, he has continued to impress the executives.
Rott considers himself The Ginger – the pillar responsible for empowering himself and other members of Puppy Pound.
When he is not busy writing songs or rapping, Rott enjoys dancing, singing and writing poetry.
Follow Rott on social media:
[symple_social icon="facebook" url="https://facebook.com/AkoladeAdegboyega" title="Facebook" target="blank" rel="nofollow"]
[symple_social icon="instagram" url="http://instagram.com/rott_pp" title="Instagram" target="blank" rel="nofollow"]

[symple_social icon="twitter" url="http://twitter.com/rott_pp" title="Twitter" target="blank" rel="nofollow"]